Goodreads Monday is a weekly meme hosted by Lauren's Page Turners. The idea is simple, choose a random book from your Want To Read shelf on Goodreads and show it off! 
Want to Read Shelf Currently: 76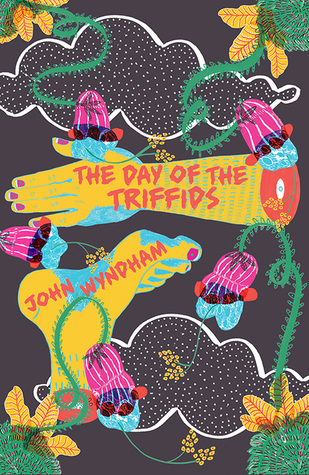 Book Title: The Day of the Triffids
Author: John Wyndham
Series: N/A
Genres: Dystopian Future, Science Fiction
---
Synopsis
The most famous catastrophe novel of the twentieth century, John Wyndham's The Day of the Triffids, published as a Penguin Essential for the first time. 'When a day that you happen to know is Wednesday starts off by sounding like Sunday, there is something seriously wrong somewhere.' When a freak cosmic event renders most of the Earth's population blind, Bill Masen – one of the lucky few to keep his sight – finds himself trapped in a London jammed with sightless mobs who prey on those who can still see. But another menace stalks blind and sighted alike. With nobody to stop them the Triffids – walking carnivorous plants with lethal stingers – rise up as humanity stumbles and falls…
---
I remember watching a fabulous TV version of this a few years back staring Eddie Izzard (having googled it apparently it was all the way back in 2009!). At the time I thought, I bet this is a great book. Did I read it? Nope.
It appeals to the dystopian science fan in me so I look forward to this making its way up my TBR list.